Not only have you found a great family campground to enjoy, you found a great Vermont campground your dog will love too!  Your dog gets to get off that leash and run around to play in our dog park!

Call 802-285-2240 to reserve your site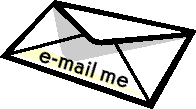 75 Mill Pond Rd Franklin, VT 05457 

802-285-2240

   March Madness: ask for 10% off a Seasonal Site!

Hurry, March deal goes out like a lamb(end of the month)



No camper?  No worries, we have one you can rent!

Reserve the Shasta Camper and enjoy this deck that goes with it!

Potato Sack Race!  Love Megan's hair flying!

Camo crew cooking, it's BBQ season!

Ashlyn feeding ducks when she was little.

We are not only pet friendly, we have a dog park!  Call 285-2240 to make your reservation!

Mill Pond is about 4 acres, which is fed by Lake Carmi.  The pond spills over a damn, into the Sisco Brook.  The damn actually powered a saw mill back in the day.  I am still in search of a picture of it.  I've met plenty of people that tell me they used to fish off the mill, but owning a camera back then was rare!  Fishing bullpout out of Mill Pond is still enjoyed by many.  During the month of May, it's not unusual to see the road lined with campfires while people are fishing into the night.  The size of the bull head (bullpout) we catch is incredible and they are so much fun to catch! 

Call 802-285-2240 to join the fun!